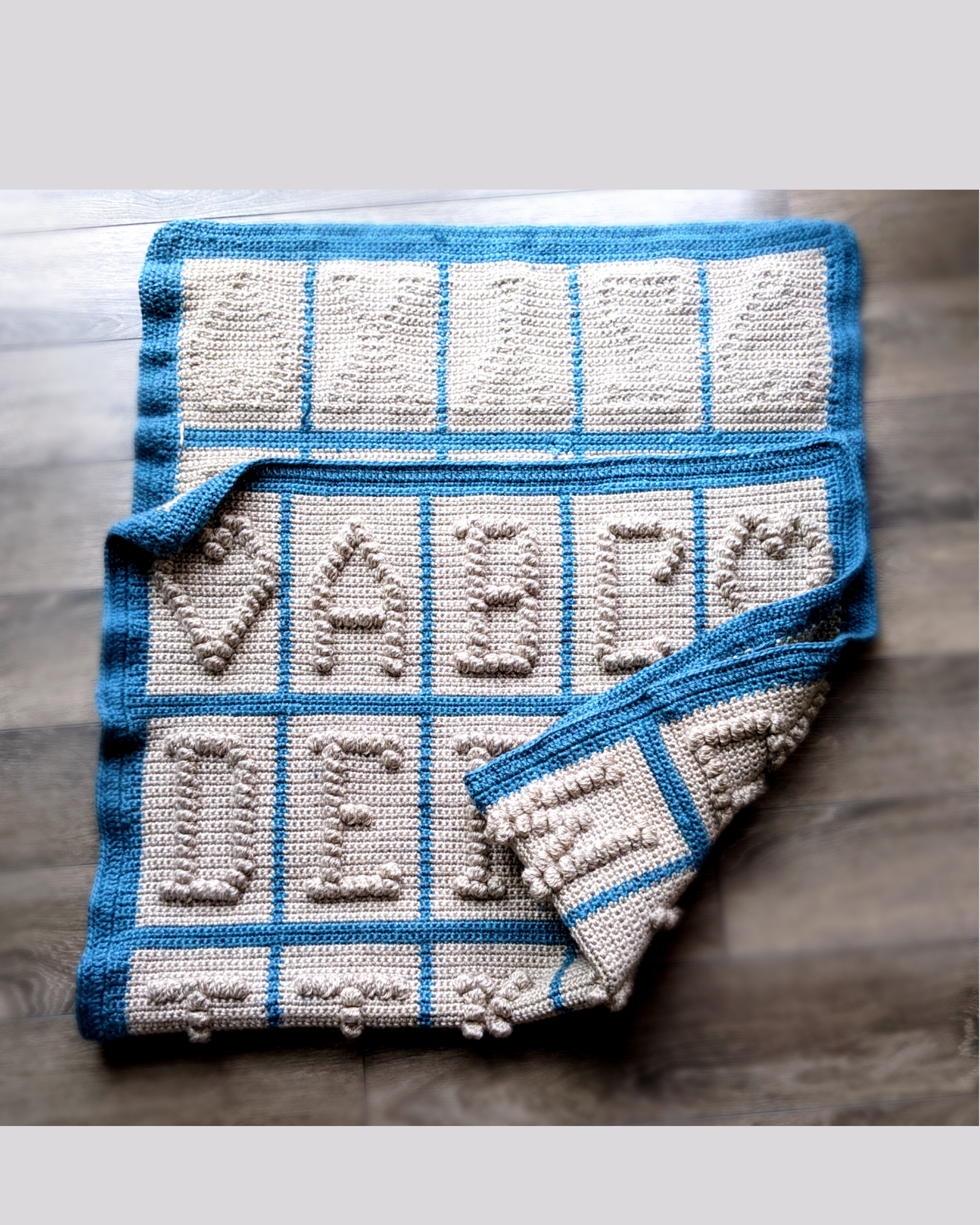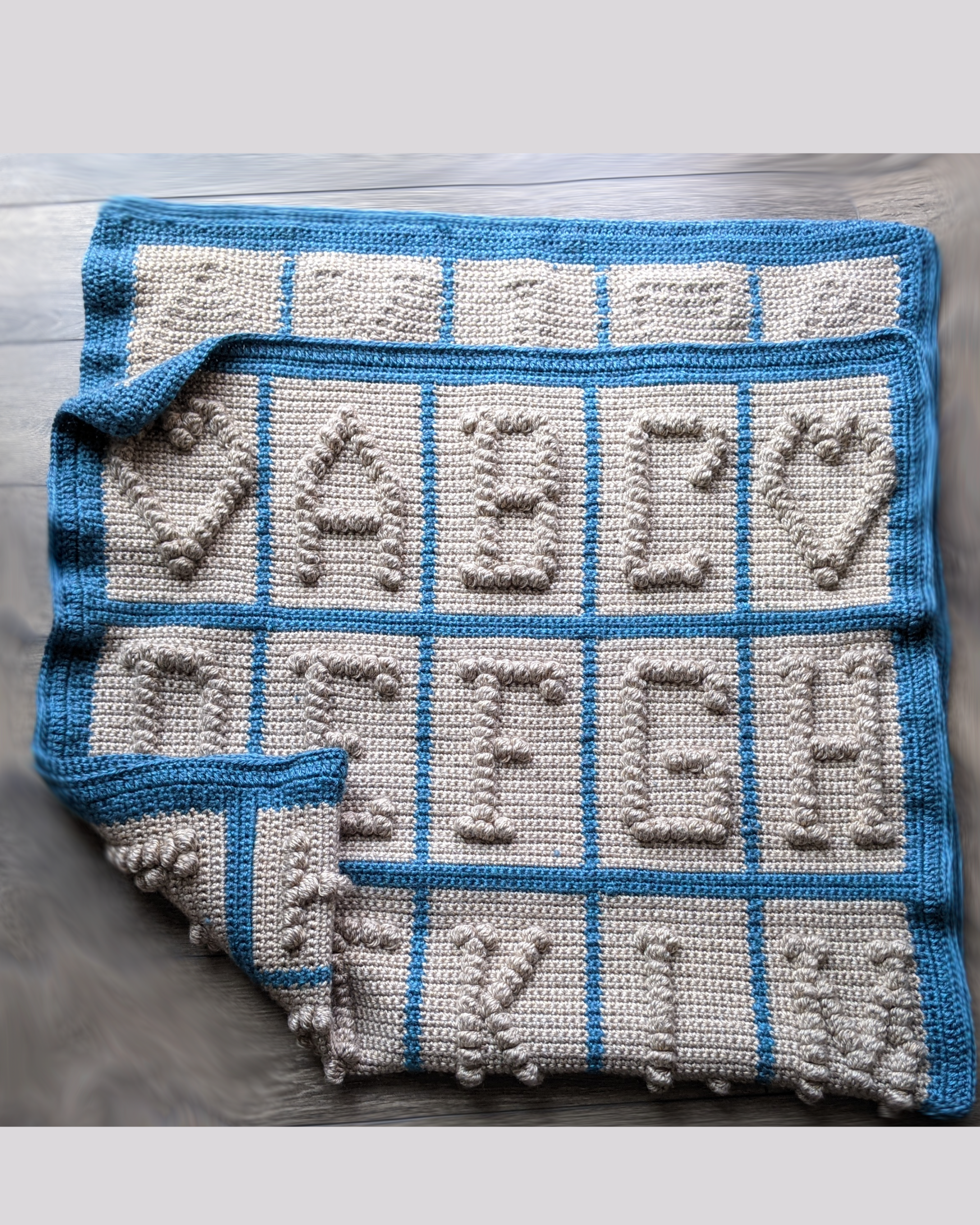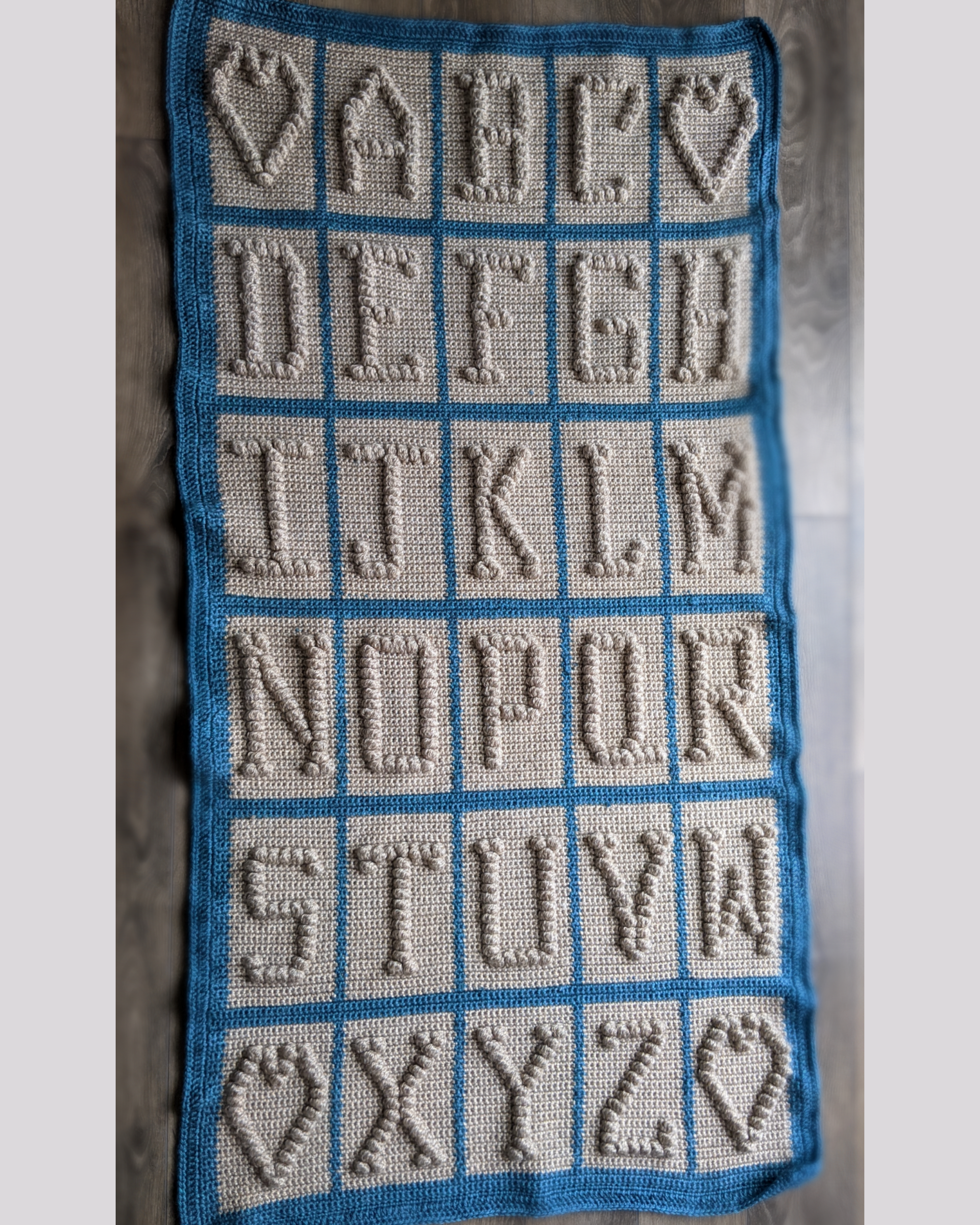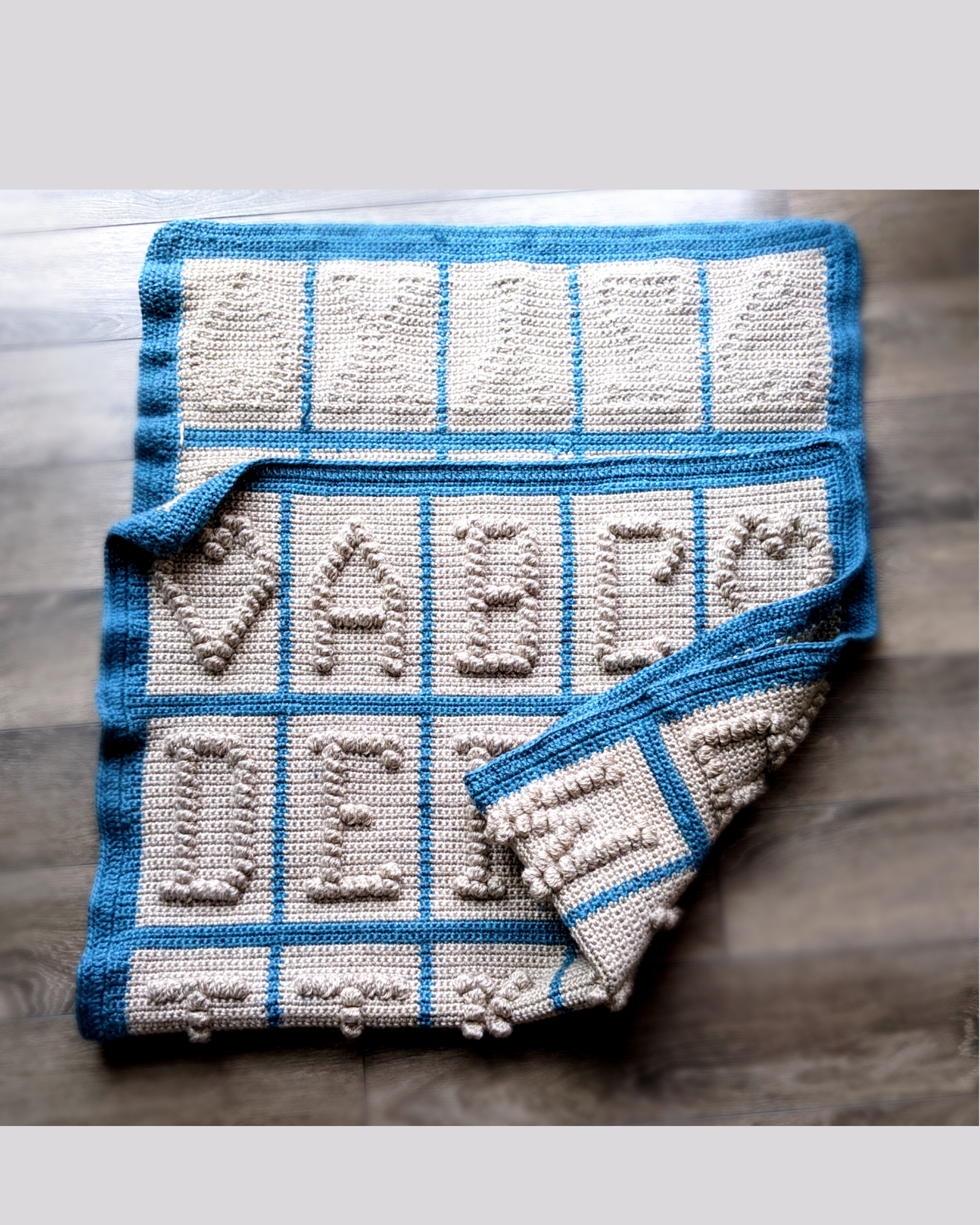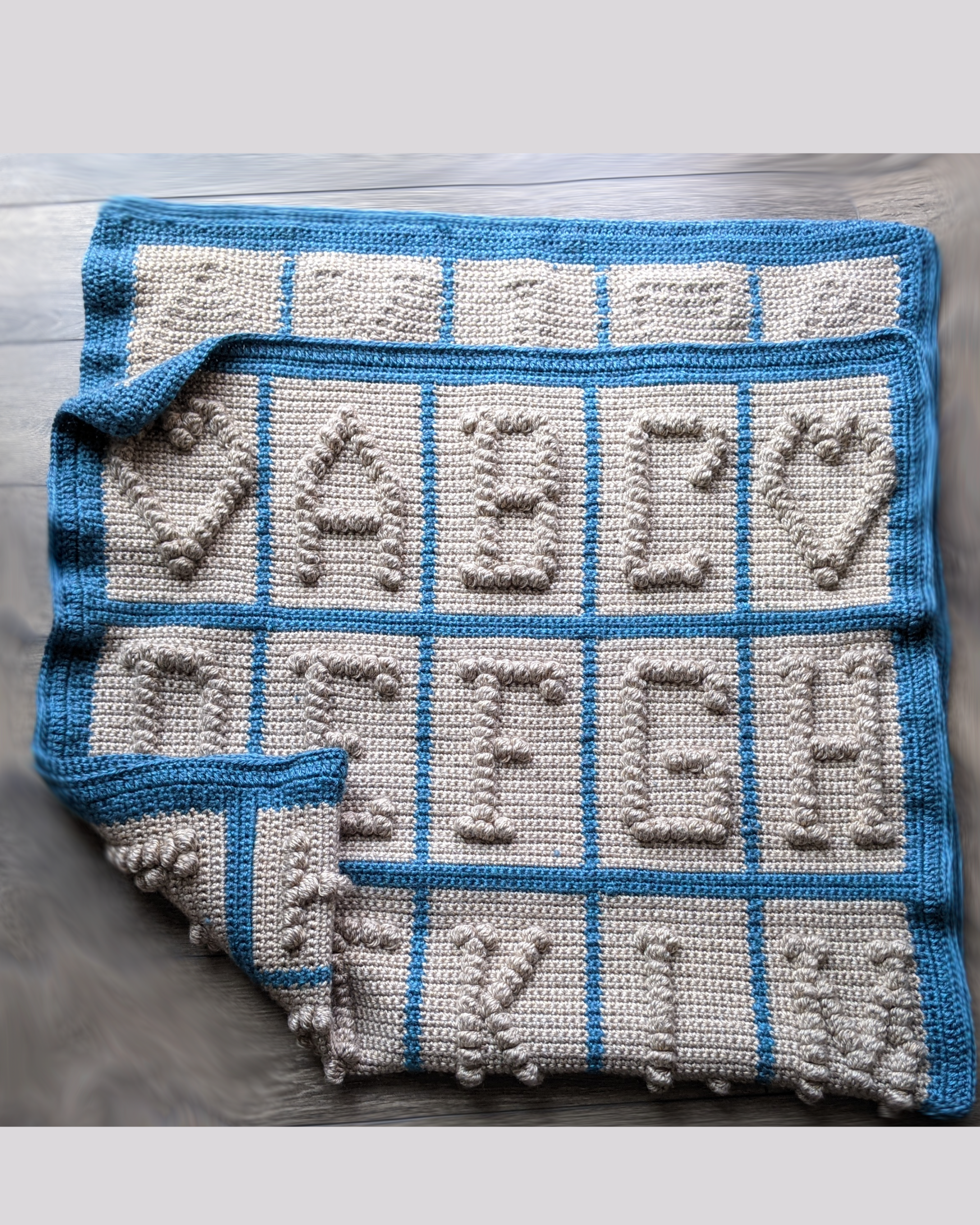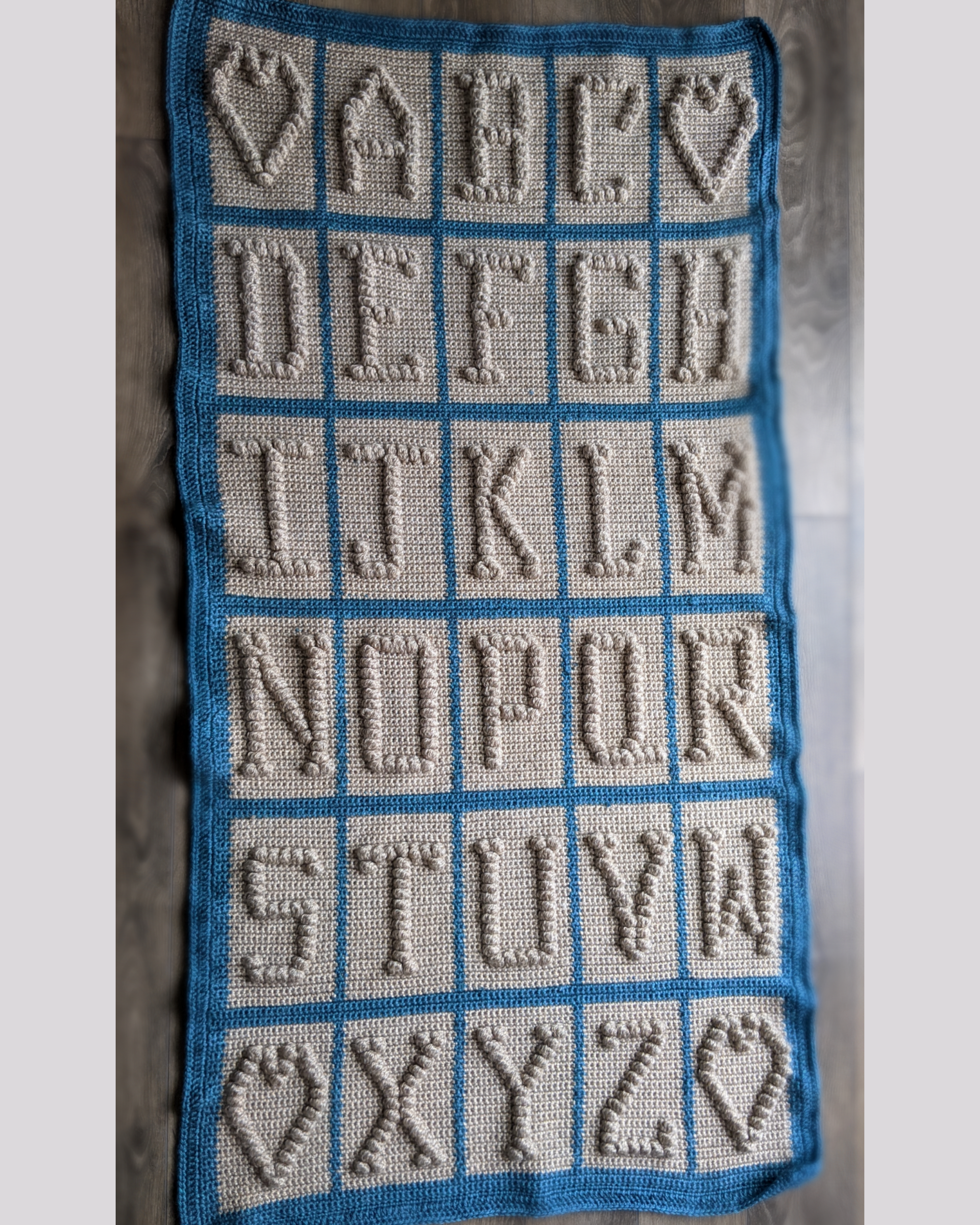 The crochet-as-you-go alphabets baby blanket pattern!
Sale price Price $9.99 Regular price Unit price / per
Crochet-As-You-Go ABC Pattern is a simple crochet pattern designed for beginners that gives the finished object a block look without having to crochet blocks and then join. With this pattern, you don't need to cut the yarn and weave the ends, except for the very end. This makes the pattern easy and avoids the need for weaving in the ends or at least minimizing them.
This pattern works up in one go and doesn't require sewing of blocks. The border look around every alphabet is achieved by changing colors, and the whole afghan needs just two contrasting colors. Only the main color yarn will be carried over, resulting in less mess and confusion.
The pattern includes all the details and instructions needed to make this wonderful afghan. It's written in the form of a chart, making it easy to follow. Additionally, a graph of the entire pattern is included for those who prefer a visual representation.
This pattern is a great gift for toddlers, nieces, nephews, grandkids, or your own kids, and it's a satisfying project for you. It uses just single crochets and bobble stitch, making it easy for crocheters of all skill levels.
Make this project and be proud of yourself! Get the Crochet-As-You-Go ABC Pattern now.
The finished size of my afghan came to 56 inch(length) x 27 inch (width) including the border. I would love you guys to try this out in beautiful colors and let me know how it turns out to be.
If you have any questions please email me at admin@yarnoculous.com and I will answer right away.
Happy crocheting!!!