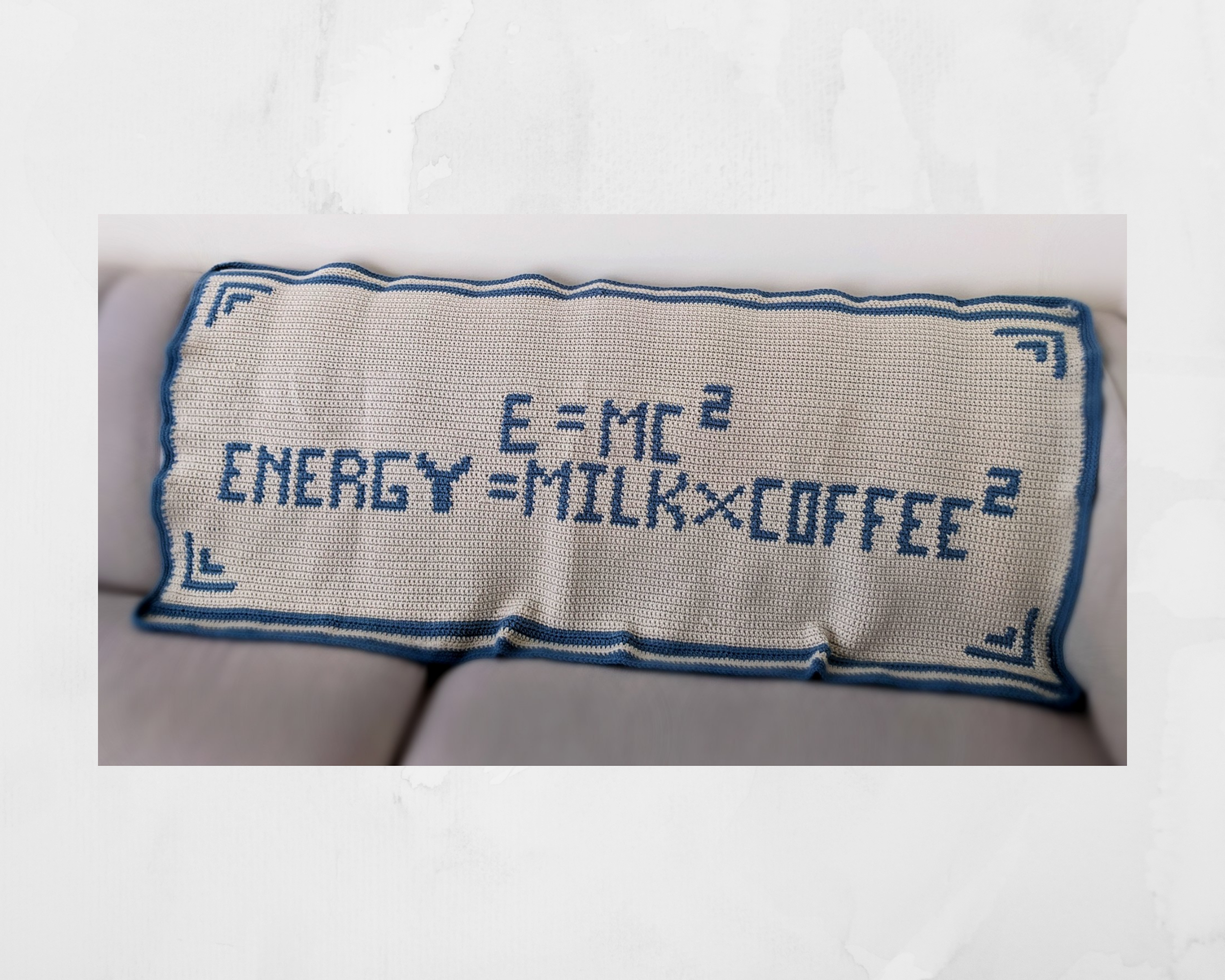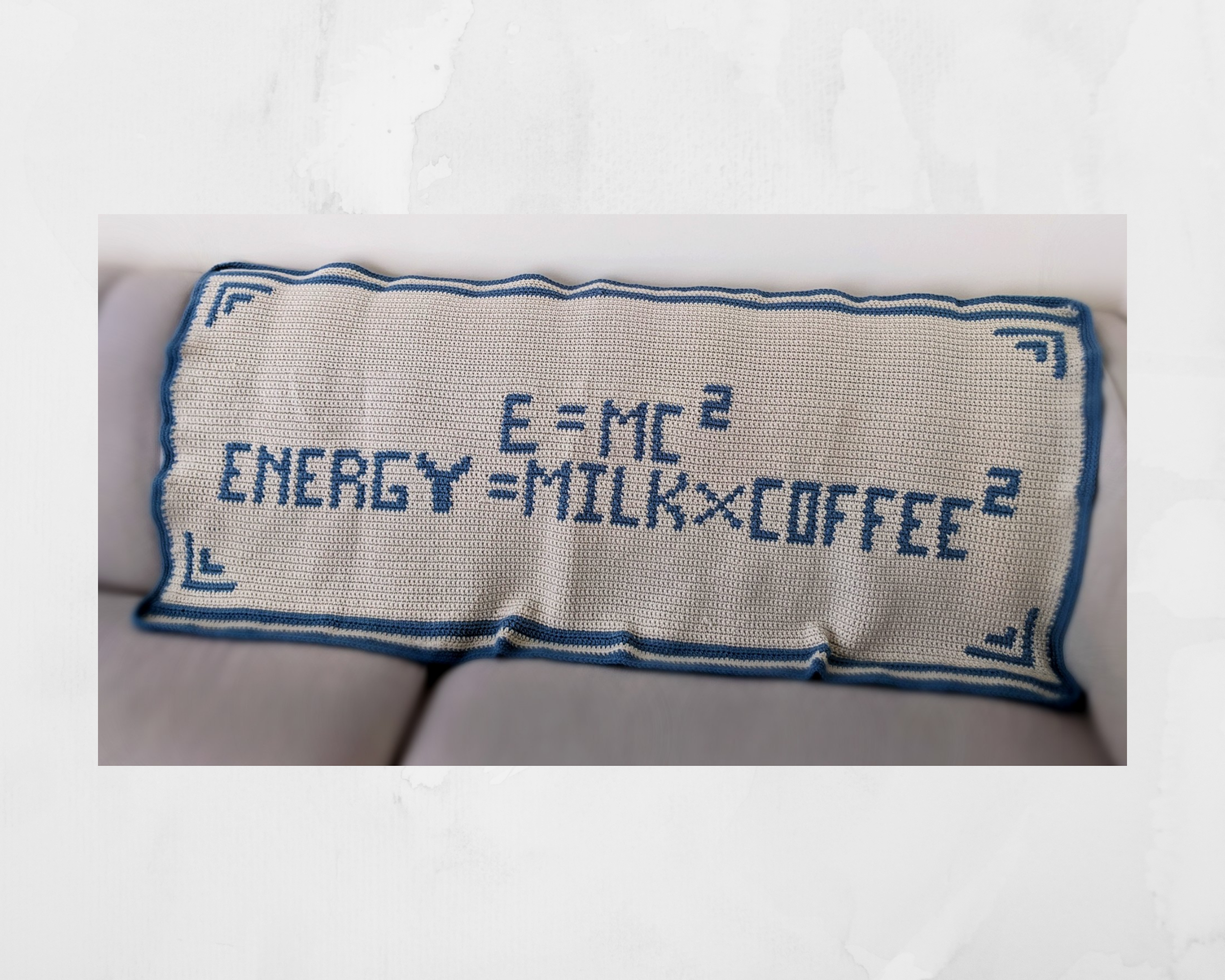 The Cuddle-with-Relativity Graphghan Pattern.
Sale price Price $9.99 Regular price Unit price / per
Perfect project to take up to if you are a science lover and Einstein fan.
The pdf has all instructions needed to crochet this beautiful afghan and it will be done in no time.
The finished project looks complicated and will look like its made by an expert crochet artist but I have simplified the pattern to make it super easy for anyone with little experience of crochet can take it up and enjoy the process of making this beautiful graphghan (graph+afghan).
The entire graphghan is made with single crochet stitches only - changing colors for the letters - as easy as that. No other stitch is needed in the entire graphghan. 

The graphghan is a bottom-top project which means you will start crocheting from the bottom-most row and as you go up, the design will start to come to life.
You can make this project in any color of your choice(you will need two complimentary colors) and you can use any medium weight yarn.
Try it out once and I am sure you are going to be so proud of your work once you finish and get tons of compliments too.
The pattern has detailed instructions and you can make this project while catching up on your favorite show on Netflix, but if you have any questions reach out to me on yarnoculous@gmail.com and I will answer your questions as soon as possible.
If you want a similar crochet pattern for any other phrase/pun/names etc. please email me on yarnoculous@gmail.com and I will get in touch within 24 hours.