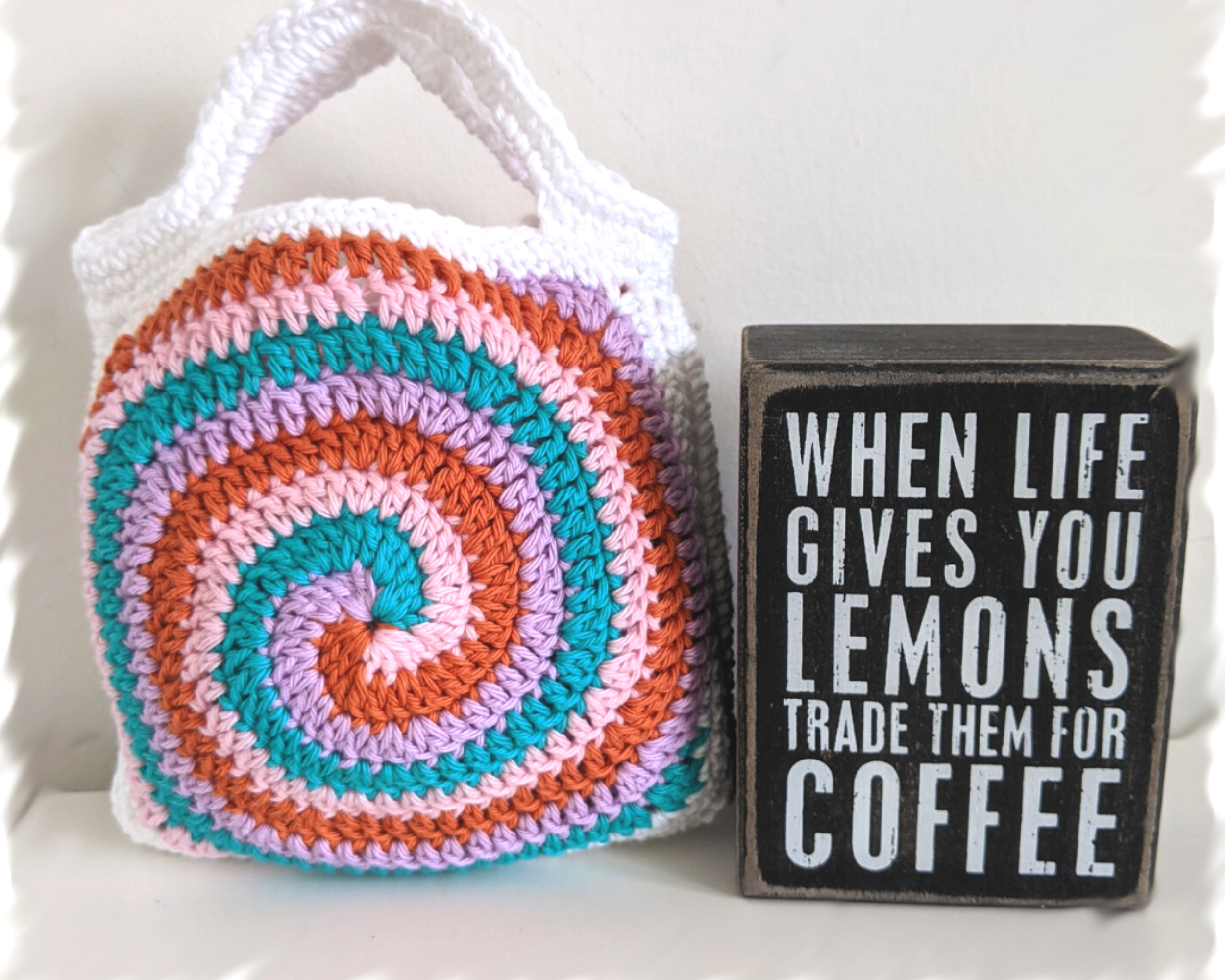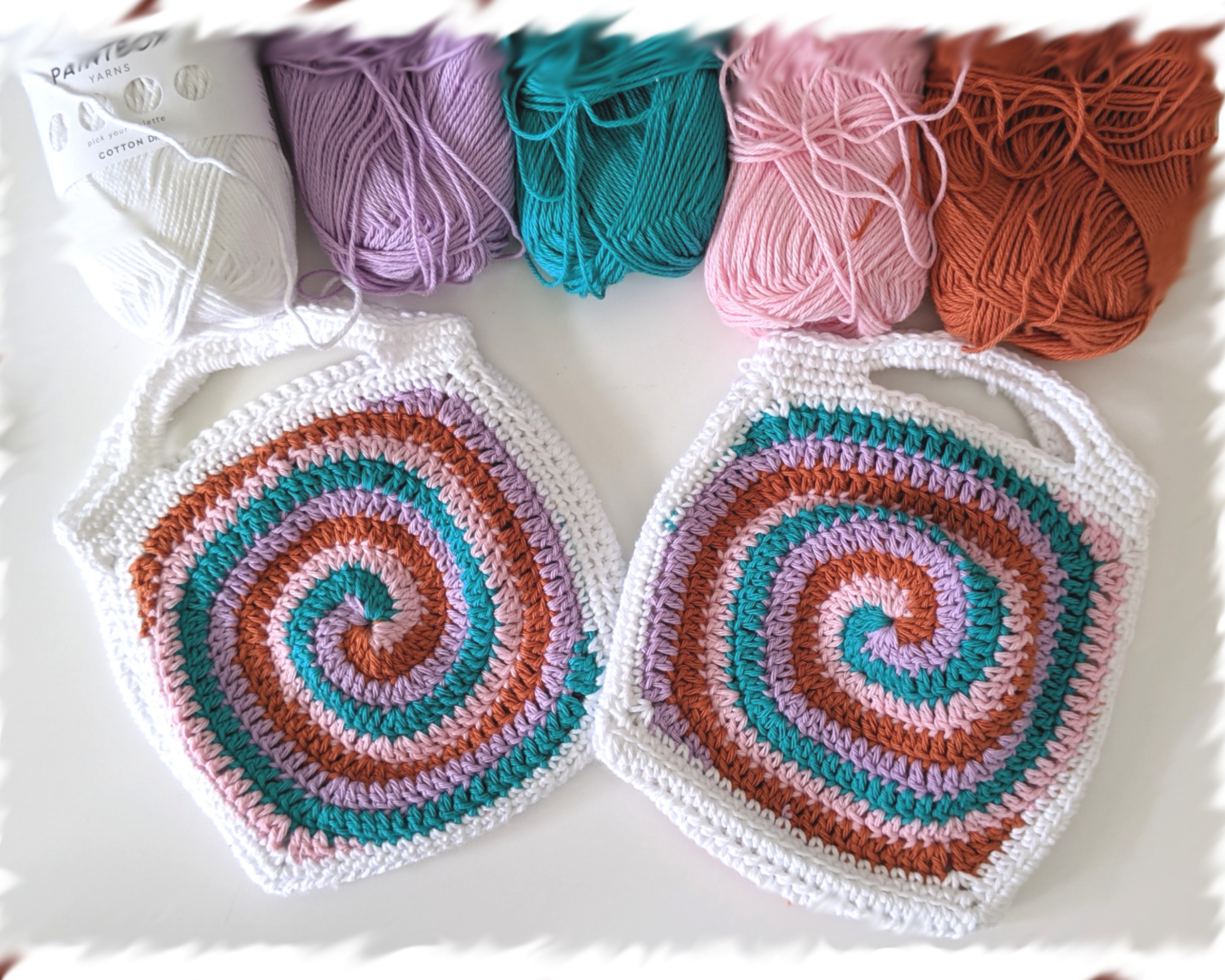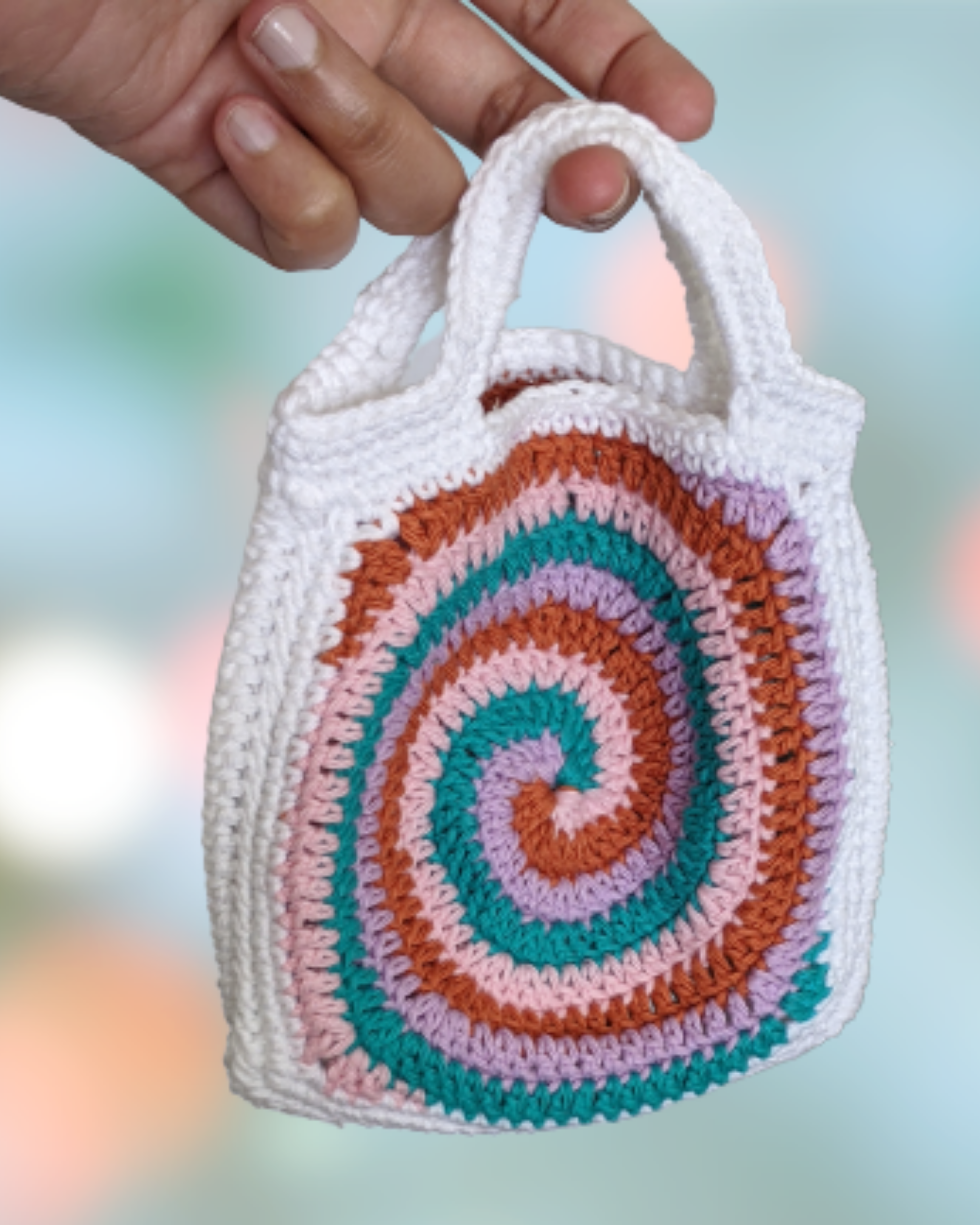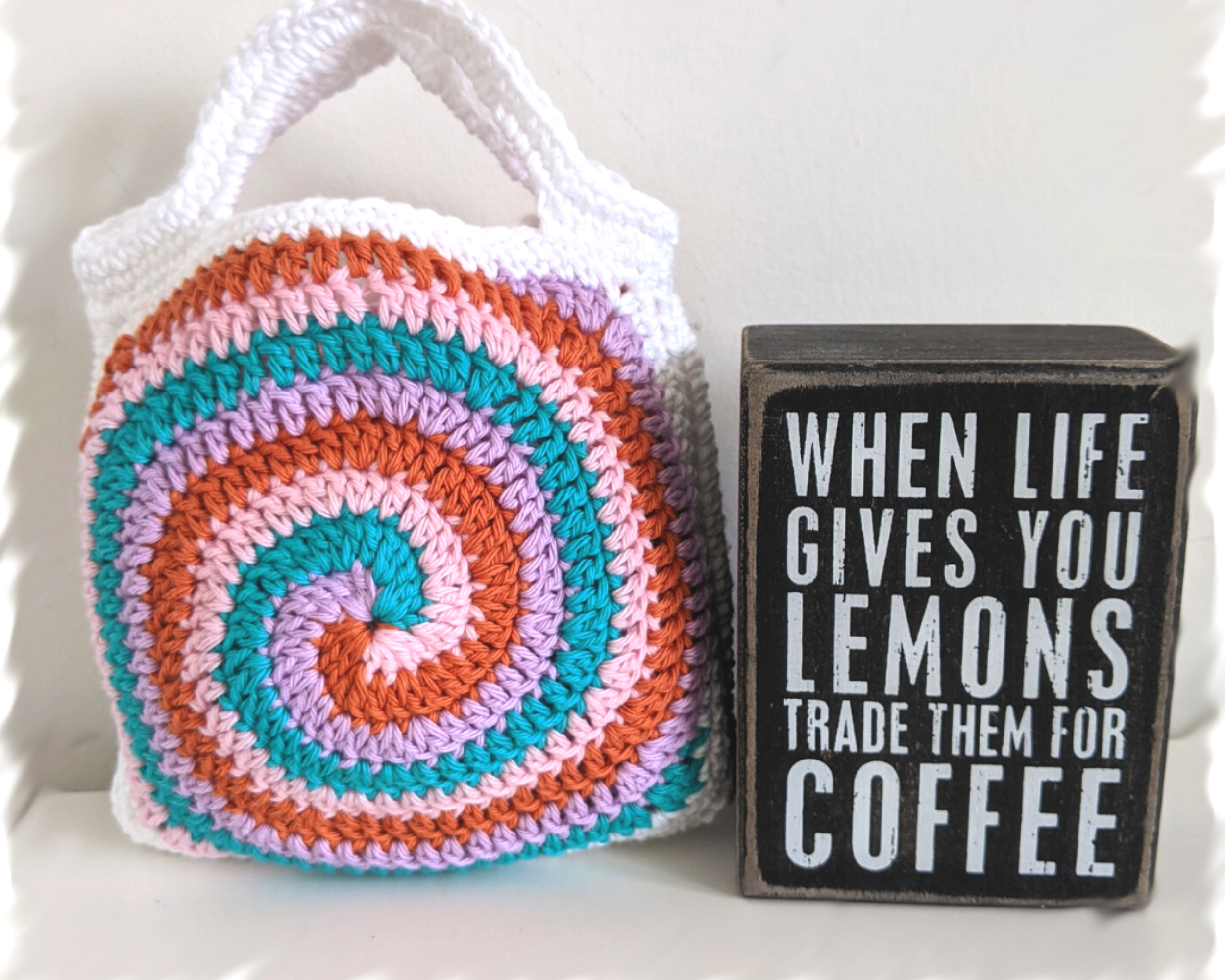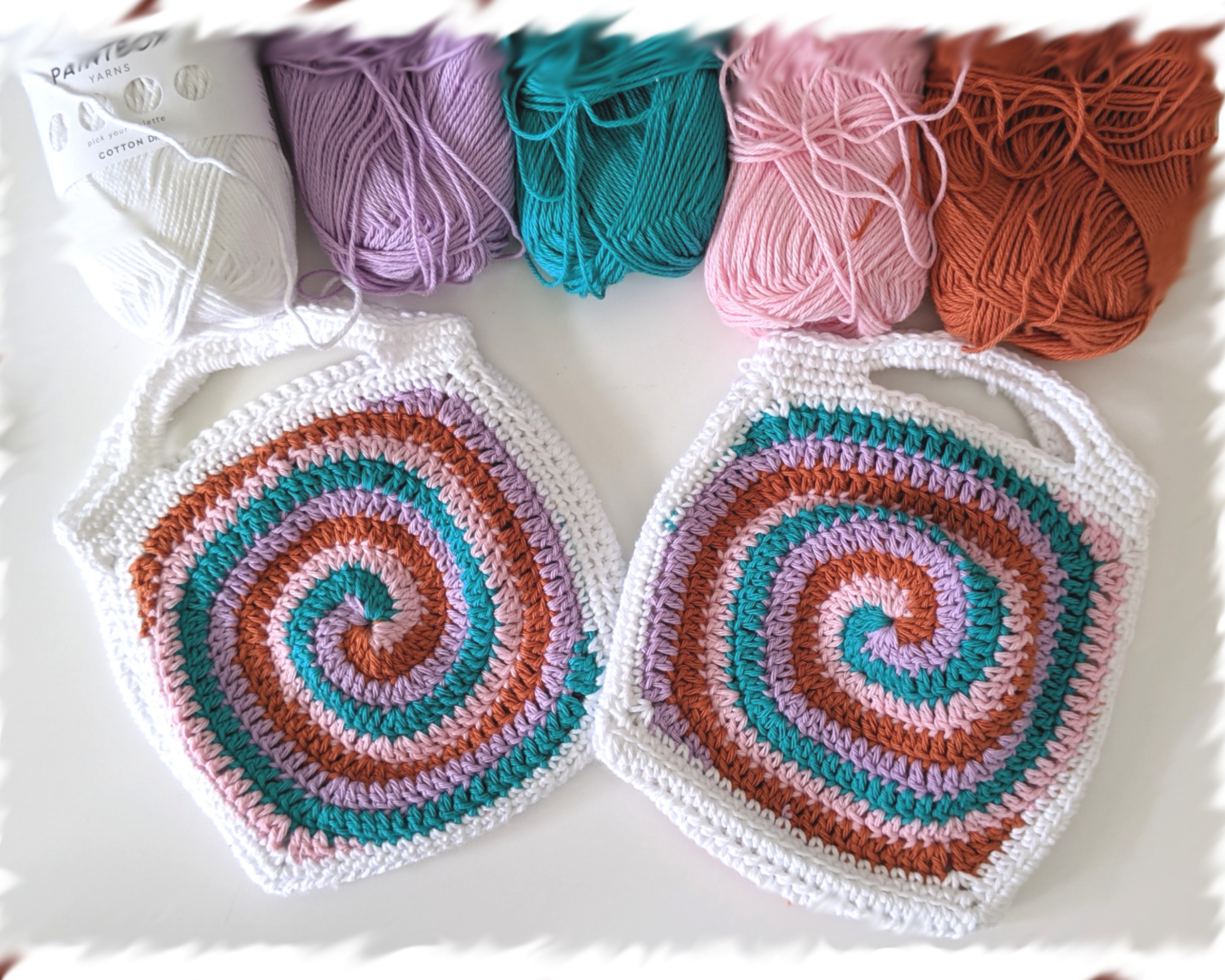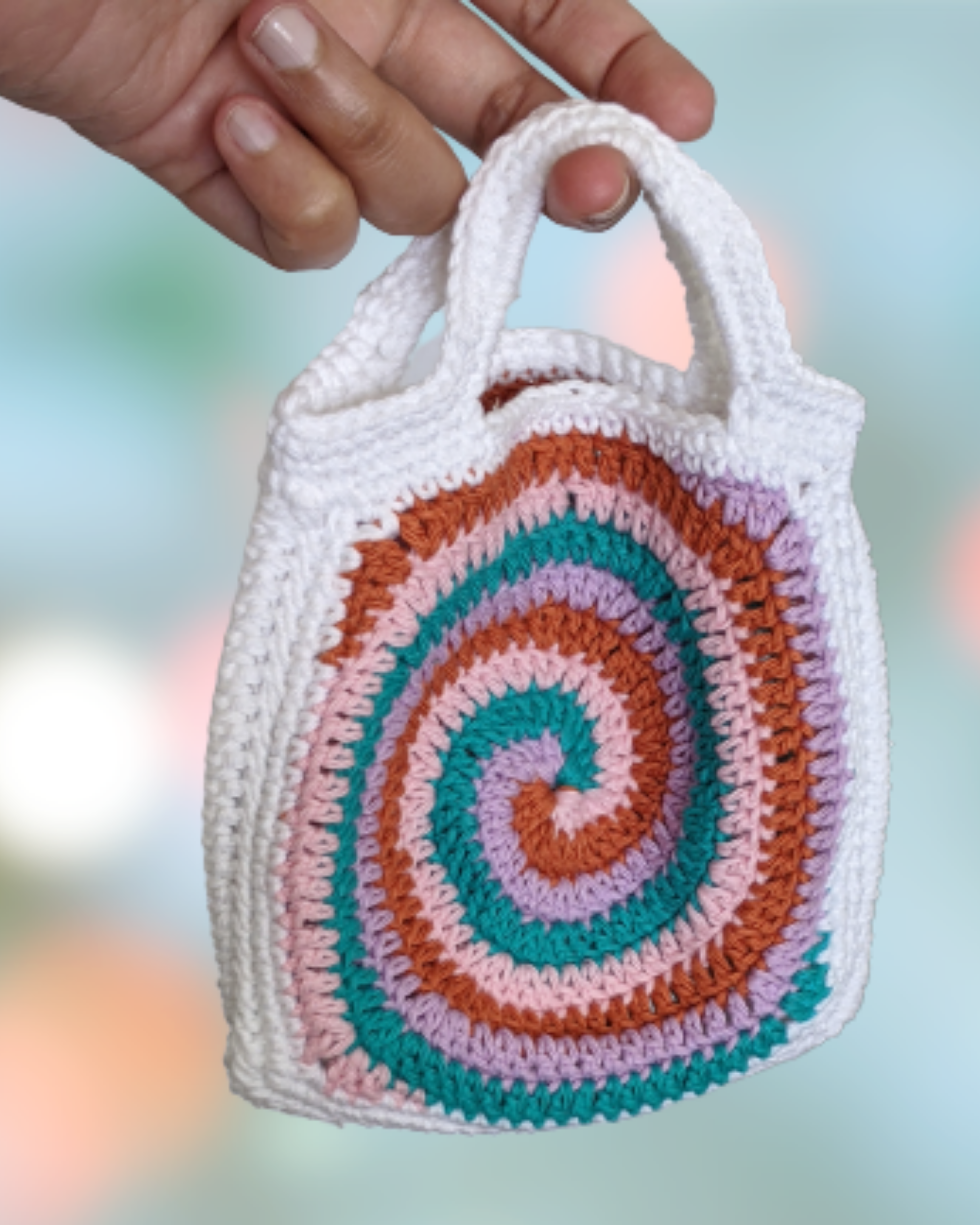 The Swirl Mini Bag Pattern
Sale price Price $5.99 Regular price Unit price / per
This is a crochet pattern for the easiest mini-bag you can make in a couple hours.

I have written the pattern with detailed instructions and pictures of every row - see an example in the listing photos so you will have absolutely no trouble making these bags even if you are a crochet beginner. In fact its the perfect project to take up if you are beginner because it needs very little yarn and gets done in a couple hours so you don't need to commit a lot of time for it.

Pattern also contains pro-tips to help you as you go further in the pattern with getting lost.

We put in so much effort in picking the right gifts for our loved ones then why not make the packaging special as well? Lets make gifts even more special and something our loved ones will cherish for-ever.

These cute little mini-bags can hold candies, small scented candles, small makeup boxes, coasters anything you want to gift.

Try them out and you would be proud of not just picking the right gifts but packaging them in an unique style as well.

The bags are :

--> Super colorful
--> You can mix and match the colors and use any colors that fancy you - you can use your scrap yarn stash to make these.
--> Super easy - will be done in a couple hours - so if you are looking for a last minute wrap for your gifts - here it is.

The pattern has :

--> pictures of every step/row.
--> detailed instructions without heavy crochet jargon so you don't need additional skills to read the pattern and understand it.
--> pro-tips to avoid mistakes I made when I was working on this for the first time.
--> details of materials and everything else you would need for this pattern.

This is a super fun project to take up for any crochet-artist and I am sure everyone's gonna love your gifts as well as the bags in which the gifts came so grab the pattern and get ready to gift in style!!!

If you have any questions/comments/feedback please feel free to drop me an email at yarnoculous@gmail.com or DM me on instagram - @yarnoculous.

Happy Crocheting!!!